Find the Nissan Model for You at Nielsen Nissan in Stanhope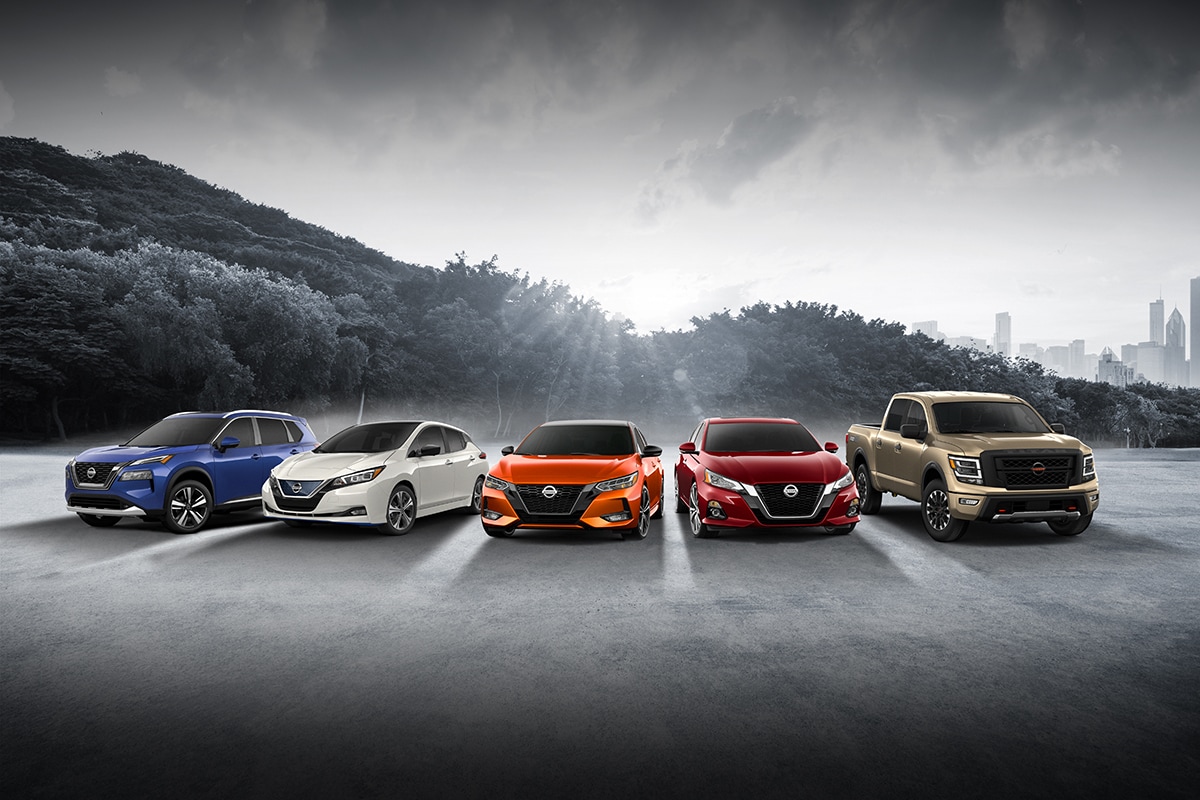 New Nissan Sedans
Nissan Versa
Designed with your daily commutes in mind, the Nissan Versa is everything you need your everyday vehicle to be. This subcompact sedan stuns with its eye-catching exterior design while providing impressive fuel economy and a smooth driving experience.
Nissan Sentra
Comfortable and stylish, the Nissan Sentra is designed to make you enjoy quick trips and long journeys alike. While its four-cylinder engine packs all the power you'll need, you can sit back and enjoy the plush seating and user-friendly technology.
Nissan Altima
Offering additional passenger space, the Nissan Altima is a great choice for a family sedan. Drivers will have access to two powertrain options, each featuring impressive fuel economy and extra savings at the pump.
Nissan LEAF
As the perfect entry point into the world of electric driving, the Nissan LEAF is sure to impress. You can enjoy this compact hatchback and its high-tech features while taking advantage of zero tailpipe emissions or fuel costs.
Nissan Maxima
As the flagship Nissan sedan, the Nissan Maxima is popular on the streets of Morristown for a reason. The sophisticated exterior design works alongside a powerful V6 engine and well-appointed cabin to provide an upscale driving experience.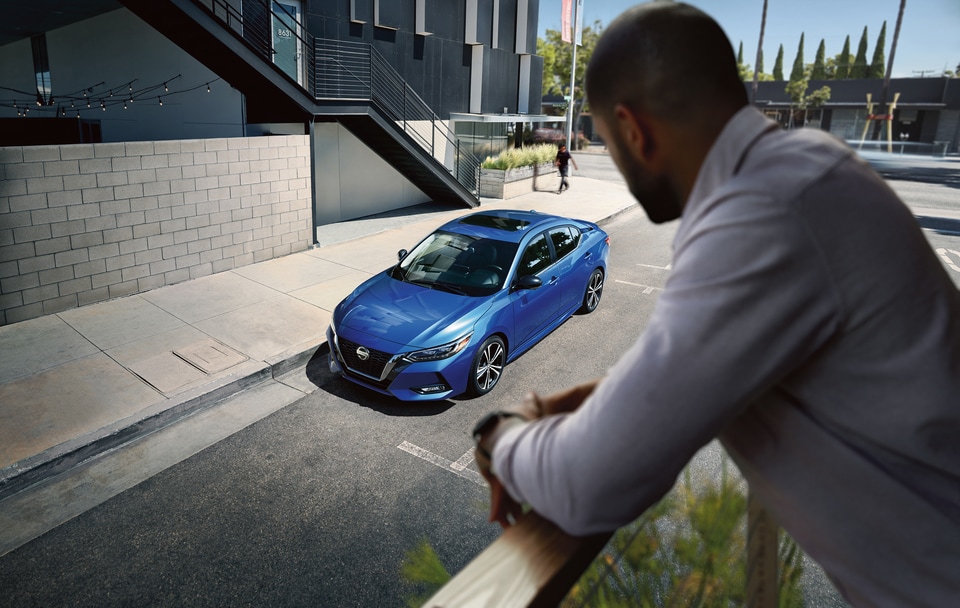 New Nissan Sports Cars
Nissan Z
This sporty coupe helps you feel more connected to the roads ahead than ever before. When you get behind the wheel of the Nissan Z, you can expect to enjoy a dynamic performance, a luxurious interior, and advanced technology.
Nissan GT-R
Driving enthusiasts searching for their next thrill will want to get behind the wheel of the Nissan GT-R. This iconic super-coupe features a jaw-dropping experience with powerful engine options, an aggressive design, and a high-end all-wheel-drive system.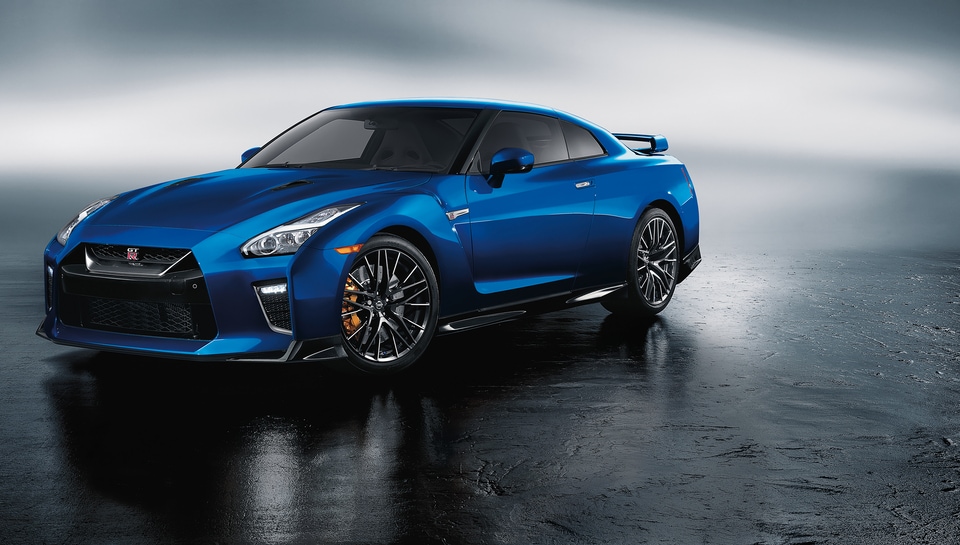 New Nissan SUVs
Nissan Kicks
Perfect for your morning commutes, the compact Nissan Kicks ensures you confidently navigate narrow city streets and tight parking spaces. Drivers can expect to enjoy impressive fuel efficiency, a comfortable cabin, and a wide selection of high-tech amenities. Across the lineup, a practical powertrain and smooth-shifting transmission provide everything you need to get around town.
Nissan Rogue
Featuring a distinctive exterior design and a smooth driving experience, the Nissan Rogue makes every journey more comfortable and convenient. This eye-catching crossover comes equipped with an efficient powertrain and user-friendly convenience features. On the inside, the contemporary cabin includes two spacious rows with ample passenger space, ensuring you and your crew can relax on long road trips.
Nissan Rogue Sport
The Nissan Rogue Sport offers drivers everything they love about the Nissan Rogue in a smaller, more compact package. Its thrifty engine provides an easy-to-drive experience with smooth shifting and front- or all-wheel drive. Meanwhile, the refreshed cabin features a flat-bottomed steering wheel and a tablet-style infotainment system.
Nissan Murano
Sleek and sophisticated, the Nissan Murano is a comfortable SUV perfect for your daily drives and weekend getaways. This mid-size SUV helps you look forward to every journey with a premium interior and a wide range of infotainment features. Each trim includes a powerful V6 engine prepared to ensure you command the roads ahead with confidence.
Nissan Pathfinder
If you're searching for an SUV that can accommodate your growing family, the Nissan Pathfinder is perfect for you. This family SUV is sure to impress with three spacious rows, convenient storage cubbies, and comfort-driven amenities. Plus, its powerful engine upgrades your weekend excursions with a generous tow rating.
Nissan ARIYA
As Nissan expands its line of electric vehicles, you won't want to miss out on the all-new Nissan ARIYA. With an impressive driving range, a sporty exterior design, and eye-catching battery options, this electric SUV takes your driving experience to a new level. On the inside, the ARIYA includes high-tech amenities, like dual infotainment displays, smartphone connectivity, and wireless smartphone charging.
Nissan Armada
As the largest Nissan SUV, the new Nissan Armada is designed with your family's every adventure in mind. Alongside three spacious rows and voluminous passenger room, this full-size model includes rugged performance with an upgraded towing capacity and available four-wheel-drive capability.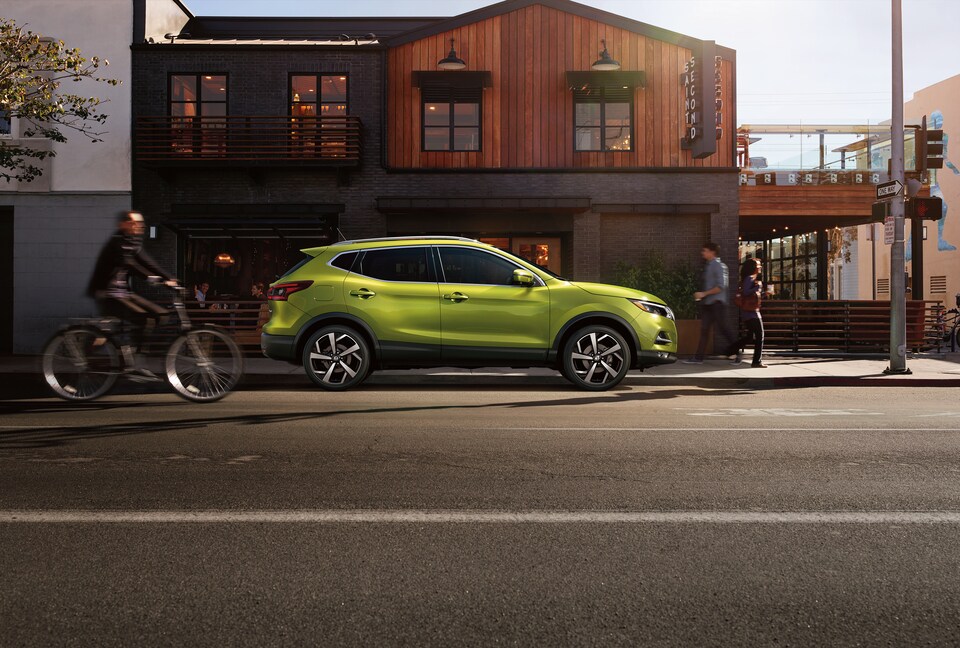 New Nissan Trucks
Nissan Frontier
Offering a unique exterior design, powerful performance, and convenient cargo space, the Nissan Frontier will catch your eye. This mid-size pickup is available as an extended or four-door crew-cab configuration with two cargo bed lengths, allowing you to customize your model to best fit your home projects or weekend excursions.
Nissan TITAN
If you're looking for a truck with upgraded towing capacity, you'll want to bring home the Nissan TITAN. This full-size pickup includes rugged performance from a V8 powertrain and available four-wheel drive. Meanwhile, you can customize your experience with an extended or four-door crew cab with two cargo bed options.
Nissan TITAN XD
If you love the Nissan TITAN, but your adventures provide an extra boost of power, you'll want to upgrade to the heavy-duty Nissan Titan XD. Combining comfortable accommodations with jaw-dropping power, this full-size truck is perfect for all your upcoming projects. You can expect to enjoy a spacious crew cab configuration with a voluminous cargo bed and four-wheel drive.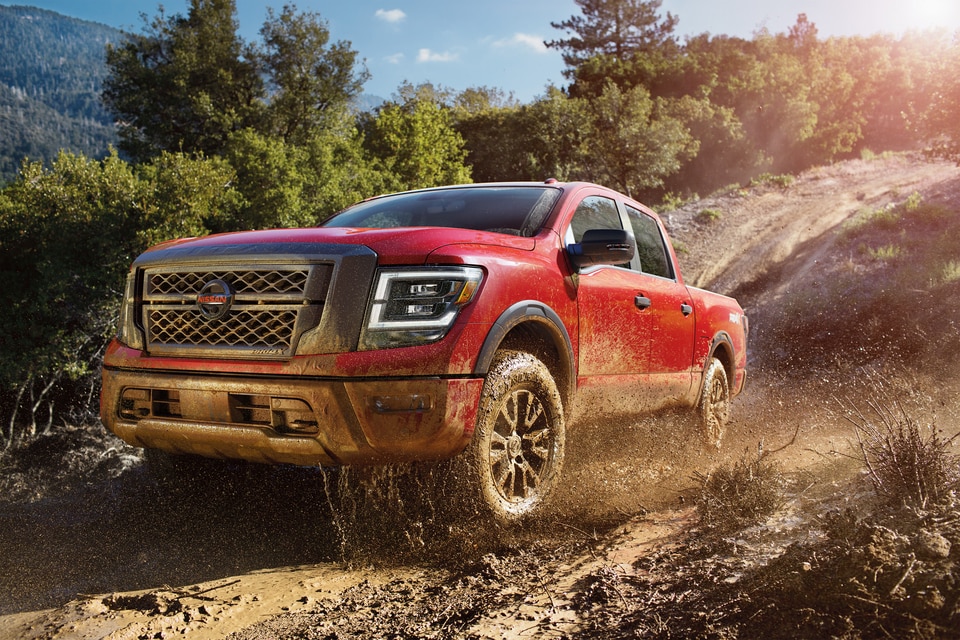 New Nissan Vans
Nissan NV Cargo
With a range of sizes and styles to choose from, the Nissan NV Cargo series offers plenty of customization. No matter what you need a cargo van for, you can be sure this can carry your equipment and supplies.
We're Here to Help
If you find the model for you, we'd be happy to schedule a test drive with you. Alternatively, you can use our digital retailing service, Your Key, to purchase your next car without even needing to visit us at Nielsen Nissan. When you shop with us in Stanhope, not only are you getting quality vehicles and professional service, but you can also earn rewards for your loyalty through Your Key Community!